Line Wobbler Advance
A downloadable game for Windows, macOS, and Linux
▶ Wobble ▶▶▶ your way ▶ ▶▶ through ▶ the first ▶▶ ▶ ▶ dimension!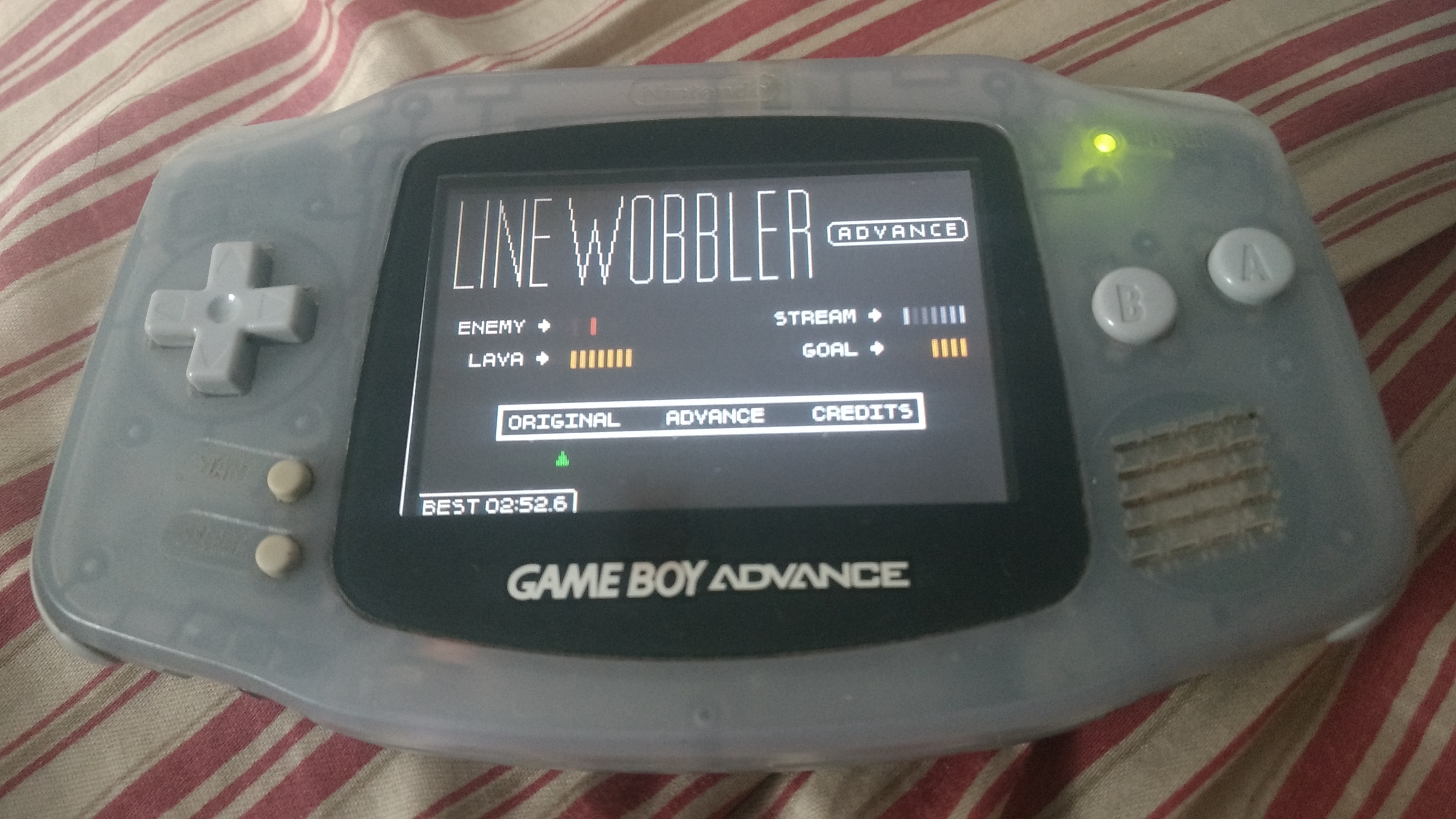 Line Wobbler Advance is a demake of Line Wobbler that started as a demo for Synchrony NYC demoparty. It includes remakes of the original Line Wobbler levels and an advance mode with 15 new levels.

Advance mode is a series of levels by designers creating their visions of the Line Wobbler universe. Most of the levels are harder than the originals and require a lot of retries. These levels introduce variations on the core mechanics, cinematic interludes and new elements, such as reactive A.I.

Website
Credits
| | |
| --- | --- |
| Original Mode | Robin Baumgarten |
| Advance Mode | Prashast Thapan, Charles Huang, John Rhee, Lillyan Ling, GJ Lee, Emily Koonce, Yuxin Gao, Brian Chung, Paloma Dawkins, Gus Boehling, Dennis Carr, Shuichi Aizawa, Blake Andrews, mushbuh |
Awards
☀ First place ☀ Wild category ☀ Synchrony 2018 ☀
Install instructions
Requires a Game Boy Advance emulator or ROM flash cart to play. Some free GBA emulators include Mednafen (PC/Linux) or BoycottAdvance (OS X).